Sachin Tendulkar 24 Runs off 3 Balls 🔥 Fully Legal Deliveries (Not No-Ball or Penalties)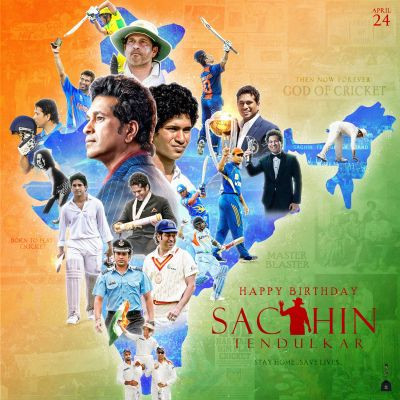 Sachin Tendulkar 24 Runs off 3 Legal Balls - During India's tour of New Zealand 2002/03, there was a unique concept of a "Cricket Max International" match where each team was played 2 innings, with a maximum of only 10 overs for each innings

There were designated trapezoidal areas called "Max Zones", one at each end of the field behind the bowler and any ball hit into the Max zone doubles the number of runs scored from that ball, whether by running between the wickets, or a boundary 4 or 6.

A batsman gets 8 runs for a FOUR and 12 runs for a SIX hit in the Max Zone, that is, 1 Four = 8 Runs and 1 Six = 12 Runs. This is now a Max is a defunct form of cricket which was invented in New Zealand. In the India vs. New Zealand Cricket Max International 2002, Sachin Tendulkar 72 off 27 Balls in India's first innings.

During his blistering 27-ball 72 run knock, Sachin hit an 8, 12 & 4 off 3 consecutive balls (i.e, a four & a six in the Max Zone plus a normal four) thereby scoring 24 runs in 3 legal deliveries.

Sachin's 72 off 27 Balls is one of Sachin Tendulkar best innings in cricket history and also one of the most destructive innings by Sachin Tendulkar you haven't heard about.

f you love what we're doing, please SUPPORT our efforts - DONATE A COFFEE (links below)

☞ https://imjo.in/w5PyWa (For Indian Supporters)

☞ https://ko-fi.com/DartingEagles (For International Supporters)

This will motivate us to find more and more interesting stuff and create more amazing videos for you cricket fans to enjoy.
Show more
---